Malibu REALTOR Association History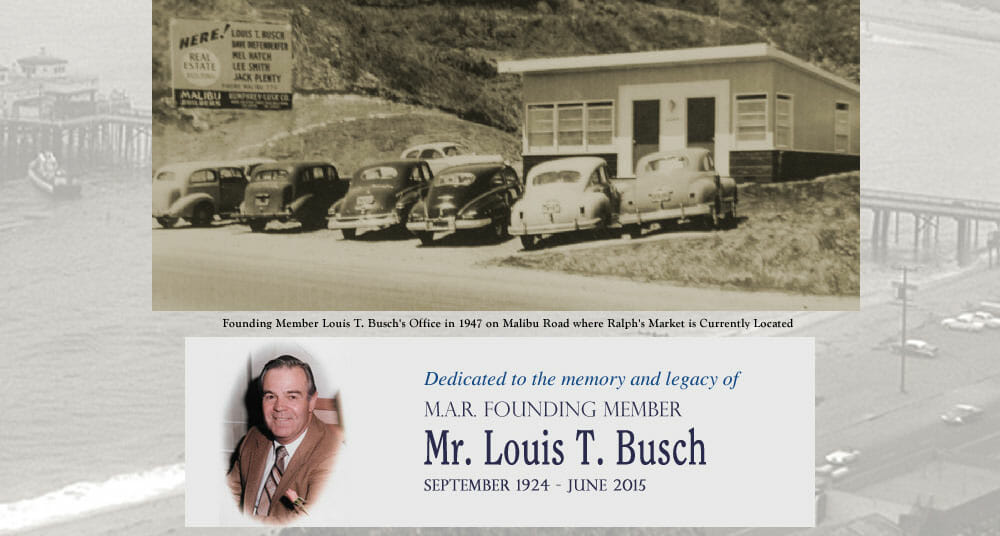 Share Your History
If you have a photo and/or story you would like to share, contact MARhistorical@gmail.com
The below photos are from the collection of Louis T. Busch -- we thank his family for providing us with this history
Click on an image thumbnail to view the full version.
The Malibu Association of REALTORS® Historical Committee and Pepperdine University have collaborated in a Malibu Real Estate Archive -- click the image below to access:
This archive contains newspaper clippings and property brochures from decades gone by. You might be surprised to see you can buy a lot on the beach for $17,000 -- don't you love History?